In this new blog series, we're excited to interview lawyers about their work and how FactBox fits into their practice. For the first of these "FactBox Member Spotlight" features, we speak with Jeff Lewis of Broedlow Lewis LLP in Southern California.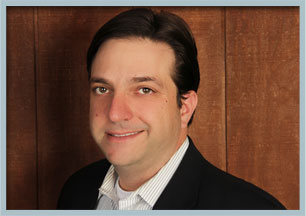 What type of law do you primarily practice?
We handle trials and appeals in a broad area of business disputes. In recent years, our practice has expanded to include First Amendment litigation, anti-SLAPP motions, Malicious Prosecution actions and Land Use.
Tell us the story of your firm. Who are you?
Kelly Broedlow Dunagan and I have been partners since 2012. We left a larger law firm to have more control over the clients we represent and the cases we accept. We pride ourselves on offering big law firm service at a small law firm price.
How has FactBox benefitted your practice?
We relish the chance to prove ourselves against larger firms. By way of example, in February 2017, we were in a jury trial for an entire month up against three separate law firms. Software like FactBox is a great equalizer in such situations. All of our key facts and documents are contained within FactBox. When the other side announces a surprise witness at trial, we can pull up a FactBox report of all facts and documents pertaining to that new witness and quickly build a witness examination outline that is complete. The ability to prepare reports by separate issue allows us to focus discovery in areas where evidence is lacking. Finally, our cases typically last over five years with multiple appeals. Having a timeline to reference in between a long hiatus can be an effective way to get back up to speed. FactBox is an invaluable part of our pre-trial preparation.
Describe a case success that made you excited to be a lawyer.
The firm's biggest success came in 2015 when we won a pro bono case to save parkland from an illegal sale in the City of Palos Verdes Estates. The parkland in question had deed restrictions requiring it be used as a public park forever but public officials had authorized a sale of the park to a private party for private use. The firm convinced the court that the sale was illegal and should be reversed. While winning is always gratifying, helping the public redress this injustice and protect 800 acres of similarly situated parkland was especially gratifying. (More background about the case is available at http://www.pveopenspace.com and http://www.jdsupra.com/legalnews/think-legal-act-local-how-one-attorney-78171/ )
How does FactBox compare to Casemap or other fact-management software?
CaseMap has very complicated and changing pricing models that were not acceptable to the firm. In addition, the firm uses Apple (Mac) computers. FactBox's cloud-based approach allows all firm members to access the data from all of their devices without having to resort to a Windows-based PC. The organization and editing of issues on FactBox is far superior to CaseMap. For anyone who has ever struggled trying to organize the order and hierarchy of nested issues on CaseMap, FactBox will be a welcome, intuitive change.
Thanks Jeff! Do you have a newsletter or blog for people to subscribe to?
Blog: https://jefflewislaw.wordpress.com
Twitter: @JeffLewisLaw